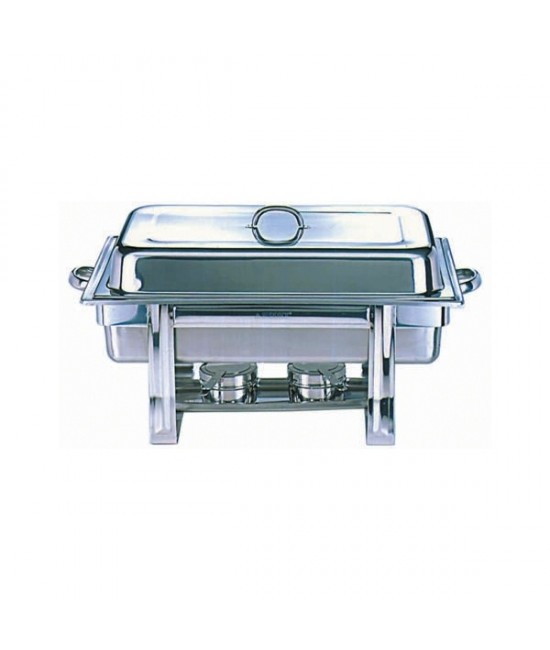 Stainless Steel Full Size Chafing Dish
€ 66.50

Product Code:
GE11389PB
Availability:
In Stock
Set consists of full size 65mm deep food pan, water basin & 2 fuel holders.
Matching cover & stacking frame with lid support.
36 x 63 x 31cm - 8.5L capacity.
Wet heat only.
Also available with 500W heating element.
Element heats chafing dish at a fraction of the cost of chafing fuel & is removable for easy cleaning.
When element is removed the chafer can be heated with chafing fuel.